Often, while looking for something else, I find something really cool.  Please Meet Mary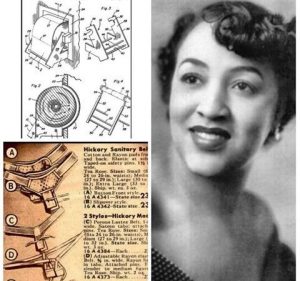 Beatrice Davidson Kenner, born on May 17, 1912 to a family of inventors including an grandfather, sister and father who had several patents including a window washer for trains. She became a Florist in Washington DC and at one point had 4 flower shops. She had started a college career at Howard University but dropped out when funds were short. She got a job as an federal employee during WWII.
In 1954, invented, applied for and received her first patent in 1956. She received interest in her product but upon meeting her, she was told "Sorry to say, when they found out I was black, their interest dropped. The representative went back to New York and informed me the company was no longer interested."  She never made money on this patent but she continued to invent a back washer (patent number 4696068) and a carrier attachment for a walker. Together with her sister, Mildred, they invented and got a patent for a toilet tissue holder. by 1987, she had a total of 5 patents, to date, more than any other woman. 
That first patent was for an elastic Sanitary Belt for women during their mensuration cycle. She later made a modification to this belt that included a "moisture resistant pocket" and this was patent 2881761.  Her first patent (2745406) pictured here, she started in the 1930s when there were limited options for women for comfort.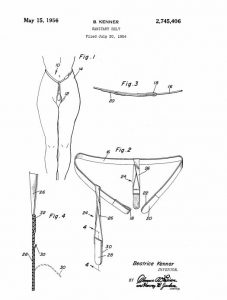 Blackpast – Mary Kenner (1912-2006)